Annual Parish Festival
September 18 – Join us at our Egg  Harbor location for our 5th Annual Festival. Open to all parishioners, the festival features food, fellowship, and faith that represents our parish family to a tee.
Parish Festival News
Included on this page is a "WISH LIST" for our 5th ANNUAL PARISH FESTIVAL, which will be held on September 18. The "Wish List" is an opportunity for you to "bear much fruit" in supporting our parish celebration! In the coming weeks you will also have the chance to sign up to donate a food item or to volunteer your time and talent. The success of our Festival depends on all of us, Disciples of the Lord, contributing in some way. Like Mother Teresa once said, "We can do NO great things, only small things with great love."
Click here to sign up to help as a volunteer!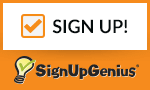 This online sign-up is the official sign-up for this event. If you are not on this sign-up… you're not signed up.
Mark your calendars!
SUNDAY, SEPTEMBER 18 – 1 PM – 5:00 PM
NICHOLAS CHURCH GROUNDS
525 ST. LOUIS AVENUE
EGG HARBOR, NJ 08215
VOLUNTEERS NEEDED FOR:
FOOD SERVICE
GAMES
LOGISTICS
SET UP AND BREAK DOWN
PUBLIC RELATIONS
RECORDING SECRETARY
WISH LIST:
Sternos
Aluminum Pans – full and half
Lettuce, sliced tomatoes, sliced onions
Cheese
Cans of soda, Bottled water
Capri Sun or juice boxes
Powered lemonade mix or ice tea mix
Coffee both regular and decaf, Tea
7 & 9 oz cold cups, coffee cups
Dessert plates, large plates, napkins
"Mini Moos" (individual dairy creamers)
Jars of Salsa
If you can help us out with anything on the list, please contact the parish office. A member of the committee will be calling you as to where the drop off will be or of your interest. All items are due by September 1. We thank you for any help you can give us.